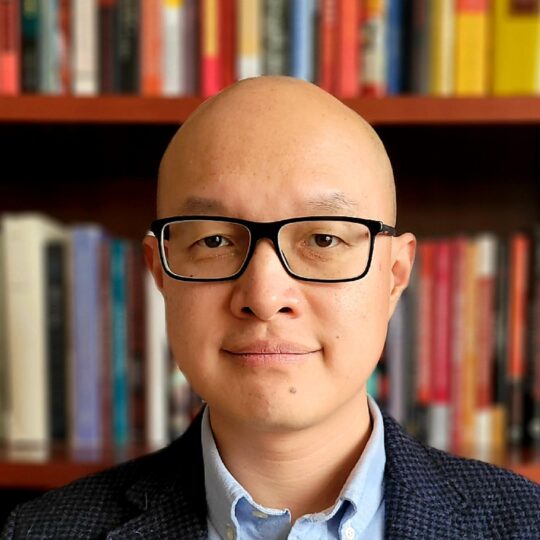 American Bar Foundation (ABF) Faculty Fellow Sida Liu and Di Wang received the Asian Law and Society Association (ALSA) Distinguished Article Award for 2020 for their article "Performing Artivism: Feminists, Lawyers, and Online Legal Mobilization in China." The article was published in Law & Social Inquiry.
Liu holds a joint appointment as Associate Professor of Sociology and Law, University of Toronto. He is a sociologist of law specializing in the legal profession, law and globalization, sociolegal theory, and general social theory.  Liu has conducted extensive empirical research on China's legal reform and the legal profession and published many articles in leading law and social science journals (in both English and Chinese). He has also written widely on sociolegal theory and general social theory. His most recent research project examines the influence of colonialism and authoritarianism on the professions in Hong Kong and Taiwan.
Liu is the author of two books in Chinese: The Lost Polis: Transformation of the Legal Profession in Contemporary China (Peking University Press, 2008) and The Logic of Fragmentation: An Ecological Analysis of the Chinese Legal Services Market (first edition, Shanghai Joint Publishing Co., 2011; revised edition, Yilin Press, 2017). His first English book (with Terence C. Halliday), Criminal Defense in China: The Politics of Lawyers at Work, was published by Cambridge University Press in 2016.
###
About the American Bar Foundation 
The American Bar Foundation (ABF) is the world's leading research institute for the empirical and interdisciplinary study of law. The ABF seeks to expand knowledge and advance justice through innovative, interdisciplinary, and rigorous empirical research on law, legal processes, and legal institutions. To further this mission the ABF will produce timely, cutting-edge research of the highest quality to inform and guide the legal profession, the academy, and society in the United States and internationally. The ABF's primary funding is provided by the American Bar Endowment and the Fellows of The American Bar Foundation.