The American Bar Foundation has elected two new board members to its Board of Directors. Jo Ann Engelhardt and J. Anthony (Tony) Patterson Jr. were both elected to serve a five-year term, beginning September 1. They both bring to the board years of experience in the practice of law and extensive histories of leadership.  
The ABF board will enter the 2022-23 fiscal year guided by a new cohort of officers. Jimmy K. Goodman succeeds E. Thomas Sullivan as President. Sandra J. Chan will serve as Vice-President, Michael H. Byowitz will serve as Treasurer, and Lauren Robel will serve as Secretary. E. Thomas Sullivan and Doreen D. Dodson have retired from the board after years of dedication to the ABF's mission of expanding knowledge and advancing justice.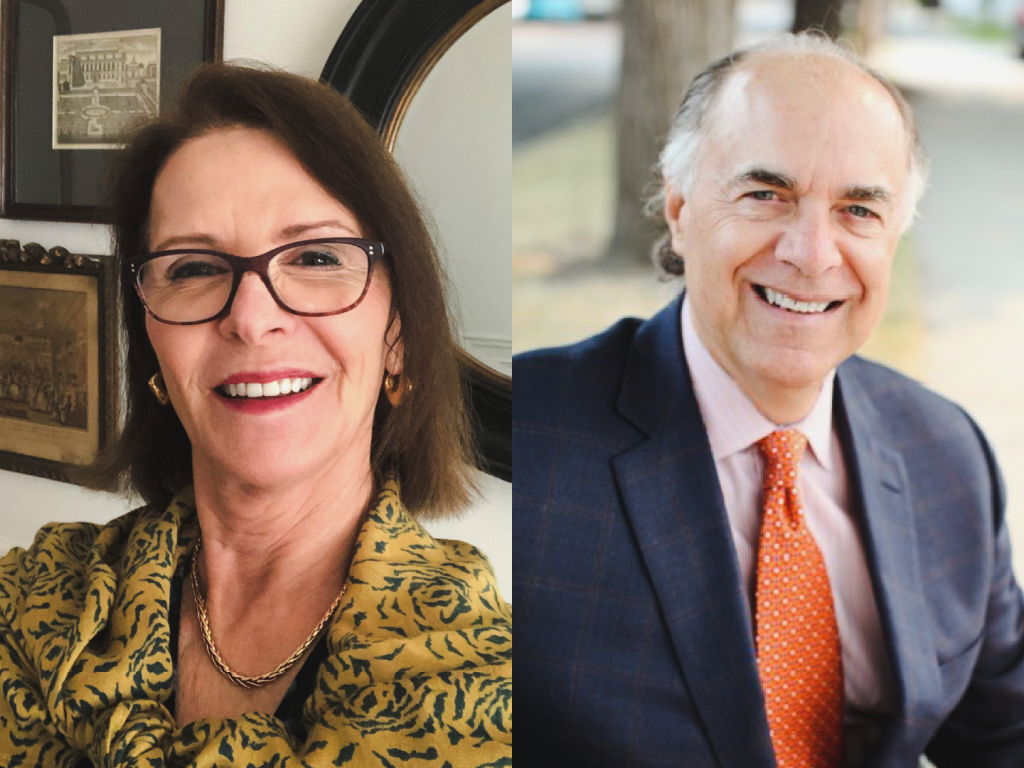 "We are delighted to have these two extraordinary individuals join the board," said ABF Interim Executive Director Bryant Garth."Each brings experience with the organized bar as well as unique substantive legal and financial expertise. We look forward to their valuable contributions to the mission of the ABF." 
Jo Ann Engelhardt is Managing Director and Senior Client Advisor at Bessemer Trust in Palm Beach. In this role, she leads a team responsible for providing clients with expertise proactive, highly personalized advice across Investment, Wealth Planning, and Family Office Services. She is a member of the American Bar Association (ABA), where she also serves as a delegate to the ABA House of Delegates and a member of the Council for Diversity in the Educational Pipeline. In addition, she is a Patron Fellow of the American Bar Foundation and a member of the President's Club of the ABA Fund for Justice and Education.  
Jo Ann was President and CEO of Merrill Lynch Trust (Florida) and practiced trust and estates law at Carter, Ledyard & Milburn. She served as law clerk to the Hon. Millard Midoneck of the New York County Surrogate's Court. In 2007, she was named by Global Investor as one of "20 Highly Regarded Women in Wealth". Jo Ann earned a J.D. and LL.M. from New York University and a B.A. from Barnard College.  
J. Anthony (Tony) Patterson Jr. served on the board of the American Bar Endowment from 2008 to 2018 and as Board President from 2016 to 2018. He was also the Chief Administrative Officer and General Counsel of Kalispell Regional Healthcare/Kalispell Regional Medical Center, an integrated healthcare system principally serving Northwest Montana. Before joining Kalispell Regional Healthcare, Tony was a partner in the Health Law Section of Fulbright & Jaworski L.L.P. (now Norton Rose Fulbright) in Dallas. He has over 40 years of experience representing both business and individual clients in a broad range of real estate, joint venture, and contractual arrangement transactions. 
He served as a delegate of the Health Law Section of the American Bar Association to the ABA House of Delegates and was the Health Law Section's Chair from 2004 to 2005. He is an active member of multiple legal and community groups, including the Glacier National Park Conservancy and the Shepard's Hand Free Clinic in Whitefish, Montana. Tony received his J.D. from Southern Methodist University Dedman School of Law. 
###
About the American Bar Foundation 
The American Bar Foundation (ABF) is the world's leading research institute for the empirical and interdisciplinary study of law. The ABF seeks to expand knowledge and advance justice through innovative, interdisciplinary, and rigorous empirical research on law, legal processes, and legal institutions. To further this mission the ABF will produce timely, cutting-edge research of the highest quality to inform and guide the legal profession, the academy, and society in the United States and internationally. The ABF's primary funding is provided by the American Bar Endowment and the Fellows of The American Bar Foundation.