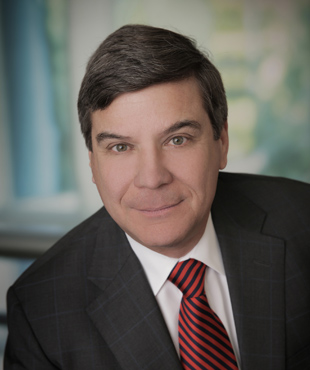 ABF Life Fellow and Shook, Hardy & Bacon LLP partner Bill Martucci has been elected to the Kansas City Metropolitan Bar Association's 2022-2023 presidency. Mr. Martucci will bring to the role over 20 years of experience as an international business law litigator, honed by working with Fortune 500 companies and other organizations to manage class action, whistleblower, business litigation, employment policy, complex litigation, and executive dispute cases.
Mr. Martucci currently holds multiple supervisory positions within his firm. In addition to his work as an Executive Committee member and National Employment Litigation and Policy Practice leader, he runs Shook, Hardy & Bacon's Strategic Practice Growth Initiative, overseeing the firm's expansion into nine new cities during his tenure, including New York, Boston, St. Louis, and Seattle. The seasoned legal professional teaches a Georgetown University course on global business policy, and spent the earlier part of his career serving as a Navy Judge Advocate General in Japan and a member of the Navy-Marine Corps Office of the Judge Advocate General's Appellate Division.
Mr. Martucci is an active member of the legal community, working with the Harvard Business Review Advisory Council, the Model Federal Civil Jury Instruction Subcommittee, the Commerce Clearing House Human Resources Advisory Policy Board, and the Retail Industry Litigation Center. He is a former chair of the Law Center's Mentor Program and Minority Affairs Committee, and he hosts a monthly podcast called A Window into Wage and Hour. His contributions to the profession have been recognized by publications such as LawDragon, Chambers, The Best Lawyers of America, The National Law Journal, and Euromoney.
Read more here.