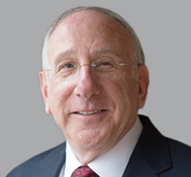 William J. Kilberg, District of Columbia Life Fellow, was awarded an honorary fellowship from Hebrew University of Jerusalem. He was presented with the honor during the 85th Board of Governors Meeting on June 14th in Jerusalem, Israel.
Mr. Kilberg focused his practice on labor and employment law; he was appointed by President Richard Nixon as the Solicitor for the U.S. Department of Labor, becoming the youngest person ever to be confirmed by the Senate for a sub-Cabinet post. Kilberg recently retired from Gibson Dunn & Crutcher LLP where he served on the Executive and Management Committees of the Firm.
He currently serves as the Chairman of the Board of Vorbeck Materials Corporation, a technology company that produces graphene-based electronic communication systems for military and civilian use.
Read more here.