Speaker Series: Hajin Kim
Law, University of Chicago Law School
Does ESG Crowd Out Support for Governmental Regulation?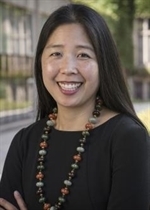 Hybrid: Virtual/In-Person (ABF Offices, 750 N Lake Shore Drive, 4th Floor Chicago, IL)
A major critique of ESG and stakeholder capitalism is that corporate voluntary efforts to reduce environmental harms and help society will reduce public pressure for formal policy reform. Because companies are already working to solve their problems, government regulation appears less necessary. Previous empirical studies have found mixed results on this question. Using real examples of firm efforts and proposed legislation, we empirically test whether voluntary efforts in the real world crowd out support for government regulation. I will present one completed study and our design for a second.
To register, contact Sophie Kofman at skofman@abfn.org. 
_____________________________________________________________________________________
Hajin Kim is an Assistant Professor of Law at the Law School. She uses principles from social psychology and economics to study environmental law. Her work examines how moral and social influence can shape environmental regulation and firm behavior.
Hajin received her BA in economics, summa cum laude, from Harvard, her JD from Stanford Law School, and her PhD from Stanford's Emmett Interdisciplinary Program in Environment and Resources. Before attending Stanford, Hajin worked for the Boston Consulting Group. She also clerked for Judge Paul Watford of the US Court of Appeals for the Ninth Circuit and Justice Ruth Bader Ginsburg of the US Supreme Court.