Speaker Series: Katrina Jagodinsky
History, University of Nebraska – Lincoln
Petitioning for Freedom: Habeas Corpus in the American West, 1812-1924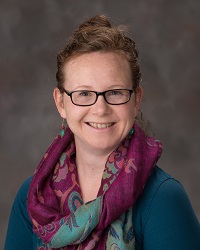 Hybrid: Virtual/In-Person (ABF Offices, 750 N Lake Shore Drive, 4th Floor Chicago, IL)
Dr. Katrina Jagodinsky will offer an overview of the database her NSF-funded team is building in the Center for Digital Research in the Humanities at UNL to discern trends and patterns in marginalized people's use of habeas in the American West over the long nineteenth century. ABF scholars will be invited to offer input regarding the encoding structure of the database, and will be asked to contribute to a peer review and discussion of an in-progress article focused on early findings of women's use of habeas.
For access to the related article draft, please reach out to Sophie Kofman (skofman@abfn.org).
---
To register, contact Sophie Kofman at skofman@abfn.org. 
Katrina Jagodinsky is the Susan J. Rosowski Associate Professor of History. She is a legal historian examining marginalized peoples' engagement with nineteenth-century legal regimes and competing jurisdictions throughout the North American West. Jagodinsky's first book Legal Codes & Talking Trees: Indigenous Women's Sovereignty in the Sonoran and Puget Sound Borderlands, 1854-1946 explains the strategies of six women seeking to protect their bodies, lands, and progeny from the whims of settler-colonists in the tumultuous process of westward expansion and conquest.
Jagodinsky has also published a number of articles and essays that examine the efforts of Indigenous and mixed-race women and children to leverage the American legal system in the nineteenth and early-twentieth centuries. "A Testament to Power: Mary Woolsey and Dolores Rodriguez as Trial Witnesses in Arizona's Early Statehood," won the 2012-2013 Jerome I. Braun Prize for Best Article in Western Legal History, and "A Tale of Two Sisters: Family Histories from the Strait Salish Borderlands," won the 2017 Jensen-Miller Prize for Best Article in Western Women's & Gender History from the Western History Association.
Her current focus is on her role as Graduate Chair for the History department and her research project Petitioning For Freedom: Habeas Corpus in the American West, which is a collaboration with the Center for Digital Research in the Humanities that is funded by the National Science Foundation.