Speaker Series: Kyle Willmott
Sociology, Simon Fraser University
Tax as White Property: Fiscalized Racism, Identity, and Law in Settler States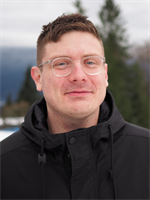 Hybrid: Virtual/In-Person (ABF Offices, 750 N Lake Shore Drive, 4th Floor Chicago, IL)
For decades, Indigenous peoples in settler societies like the US and Canada have been the subject of tax talk, myths and stories. These stories are driven by legal and ideational dynamics that circulate around the financial lifeblood of settler states, and the moral and political foundation of taxation in relation to Indigenous nations. Settlers often come to see Indigenous people through fiscal frames – thinking politically as "taxpayers". Many Indigenous people can recount being accused of being subsidized, on welfare, not paying tax, wasting 'taxpayer dollars', and subject to other folk 'taxpayer' fiscal concerns.
This talk examines how this fiscalized racism is organized by legal structures, non-state policy advocacy organizations, and identity formation processes. Focussing on the durability of anti-Indigenous sentiment in settler colonial societies, I show how tax comes to act as a form of white political property. Building on recent work examining racialization, colonialism, economic institutions, tax, and law, I show the significance of taxpayer identity and citizenship practices. Based on close text analysis and quantitative content analysis, I point out three discursive processes that show how non-state policy actors construct taxpayer identity: legal differentiation, subsumption of sovereignty, and tax as property and security.
_____________________________________________________________________________________
Kyle Willmott is Assistant Professor of Sociology at Simon Fraser University. Prior to joining SFU, he was Assistant Professor in the Department of Sociology at the University of Alberta. He is Mohawk from the Mohawks of the Bay of Quinte First Nation (Tyendinaga). 
Dr. Willmott is a political and economic sociologist interested in Indigenous-settler relations, settler colonialism, racialization, taxation, law, and policy. His SSHRC-funded research agenda is currently focussed on two areas: (1) how fiscal politics are shaped by settler colonialism, racialization, and contention over property, law, and policy, and (2) the institutional construction of policy knowledge and expertise in relation to Indigenous nations.
Dr. Willmott's work is published in generalist and subfield journals. His empirical and theoretical findings examine: fiscalized racism and the informal function of tax as a form of white political property in relation to Indigenous people (Law & Society Review); how taxpayer subjecthood is constructed through practices of state critique (Economy & Society); the organization of anti-Indigenous political discourse by neoliberal advocacy groups (Canadian Review of Sociology); and the bureaucratic use of legal mechanisms around transparency and commensuration to reshape citizenship in First Nations (Critical Social Policy).