Speaker Series: Adam Goodman
History, University of Chicago Illinois
Left in Limbo: Temporary Protected Status and the Illiberal Effects of US Immigration Policies since 1965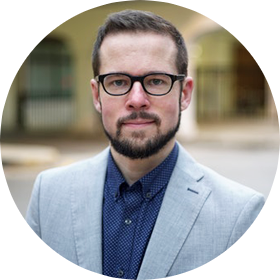 In-Person (ABF Offices, 750 N Lake Shore Drive, 4th Floor Chicago, IL)
Historians have written extensively about immigration policy and the so-called immigrant experience. Many works in the field have framed migration as a linear process in which people left their countries of origin, settled in the United States, and created new lives for themselves. Other studies have focused on how laws and the growth of the bureaucratic state during the twentieth century have shaped the country by controlling who can enter and who can remain. Yet, many migrants' experiences have been defined by neither assimilation and integration nor exclusion and deportation. This paper argues that immigration policies since 1965 have increasingly left people in a precarious, often prolonged, state of limbo—from undocumented immigrants living under threat of expulsion and people stuck in detention, to asylum seekers waiting as their cases wind their way through labyrinthine bureaucracies and individuals with provisional protections that could be stripped away at a moment's notice. By examining the four-decade history of Temporary Protected Status (TPS), this paper highlights the illiberal effects of immigration policies that liberal politicians have championed in the twentieth and twenty-first centuries.
_____________________________________________________________________________________
Adam Goodman is an associate professor in the Department of History and Latin American and Latino Studies Program at the University of Illinois Chicago (UIC). His research and teaching interests include migration history and policy; Mexican American and Latino/a/x history; border and borderlands history; and recent US, Mexican, and Central American history.