Speaker Series: Sydney Halpern
Sociology, University of Illinois Chicago
Tales of Redemption: A Regime of Medical Experimentation in Mid-Century Prisons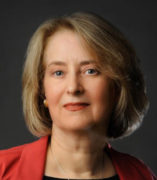 In-Person (ABF Offices, 750 N Lake Shore Drive, 4th Floor Chicago, IL)
During the third quarter of the twentieth century, American biomedical researchers maintained a well-organized and fully entrenched regime for conducting experiments with inmates in U.S. reformatories and prisons. At the system's core was the idea that participating in medical experiments was a vehicle for inmate rehabilitation. By making patriotic sacrifices for the greater good, the story went, the prisoner would undergo a redemptive transformation leading to social reintegration. Government-sponsored scientists and prison officials advanced these notions and with the assistance of a deferential press, disseminated them to the broader public.
This presentation is part of a broader study of biomedical experimentation in World War II and early Cold War America published as Dangerous Medicine: The Story behind Human Experiments with Hepatitis (Yale University Press, November 2021). Drawing on extensive archival research, the book examines how elite U.S scientists established a moral framework that justified and normalized hazardous human experiments and won them access to custodial facilities for recruiting subjects. Researchers spun narratives that invoked dominant cultural imagery and appealed to the ethos and management concerns of institutional overseers.
When arranging for experiments in prisons, scientists promised participants certificates of service to be considered at inmates' parole hearings. Multiple actors made the system of experimentation in prisons possible: university researchers; federal officials; wardens and other correctional officers; sympathetic journalists; and prisoners themselves. All cooperating parties promoted tales of inmate transformation, advancing a view widely held till the 1970s: that conducting risk-laden medical experiments with prisoners was right and good.
_____________________________________________________________________________________
Sydney Halpern is a historical sociologist who studies biomedical science and the emergence of healthcare institutions and professions. Her recent work addresses moral and regulatory issues in human experimentation. Her recently published book, Dangerous Medicine, chronicles a thirty-year, government-sponsored program in which American researchers deliberately infected people with hepatitis. The volume offers a sustained picture of how, during World War II and the Cold War years, scientists persuaded a large swath of the American public that hazardous human experiments were not only morally acceptable, but also an exemplary expression of citizenship.  Halpern's previous books include American Pediatrics: Social Dynamics of Professionalism (University of California Press, 1988) and Lesser Harms: Morality of Risk in Medical Research (University of Chicago Press, 2004).  Lesser Harms, examining informal constraints on early vaccine testing, won the Visiltear Award from the American Public Health Association.  Halpern earned her Ph.D. in Sociology at University of California, Berkeley.  She has served as Professor of Sociology at the University of Illinois at Chicago, and Vanderbilt University.  She is recipient of an Investigator Award in Health Policy Research from the Robert Wood Johnson Foundation, and a grant and multiple university fellowships from the National Endowment for the Humanities.  For Dangerous Medicine, she received an award from the National Library of Medicine of National Institutes of Health.  Halpern is currently Lecturer of Medical Education at the Center for Bioethics and Medical Humanities, Feinberg School of Medicine, Northwestern University.