Speaker Series: Verónica Michel
Political Science, John Jay College of Criminal Justice
Tracing the Emergence of Victims' Rights in Europe and Latin America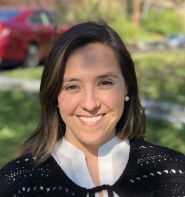 Hybrid: Virtual/In-Person (ABF Offices, 750 N Lake Shore Drive, 4th Floor Chicago, IL)
During the last 40 years we have witnessed an unprecedented expansion of victims' rights in both
international and domestic law. The recent recognition of the victim as an actor entitled to rights
raises two important questions. First, when and where did this process of norm diffusion begin? And, second, what is the scope of rights being granted to victims?
In this article I begin to answer these two questions by tracing the emergence and evolution of victims' rights in 94 criminal procedure codes of 17 Latin American and 32 European (civil law) countries. Through preliminary content analysis I show the victims' rights revolution that has taken hold in these two regions, identifying the timing, the scope of rights, and some variations across regions.
_____________________________________________________________________________________
Verónica Michel (also known as Verónica Michel-Luviano) is Associate Professor of Political Science at John Jay College-CUNY. Originally from Mexico City, she obtained a B.A. in International Relations from the Universidad Nacional Autónoma de Mexico and a Ph.D. in Political Science from the University of Minnesota. Her research has focused on victim rights, public prosecutor's offices, criminal procedure reform, rule of law, and comparative and international criminal justice, with a regional focus on Latin America. She has published in peer-reviewed journals such as International Studies Quarterly, Law and Society Review, and the Journal of Human Rights. 
The interdisciplinary nature of Dr. Michel's work has been well received among political scientists and criminologists. Her book, entitled Prosecutorial Accountability and Victims' Rights in Latin America (published in 2018 by Cambridge University Press), received the 2020 Outstanding Book Award from the International Section of the Academy of Criminal Justice Sciences.  Also, her article "Human Rights Prosecutions and the Participation Rights of Victims in Latin America" (co-authored with Kathryn Sikkink) received the 2014 Best Journal Article Award from the Law and Courts Section of the American Political Science Association.