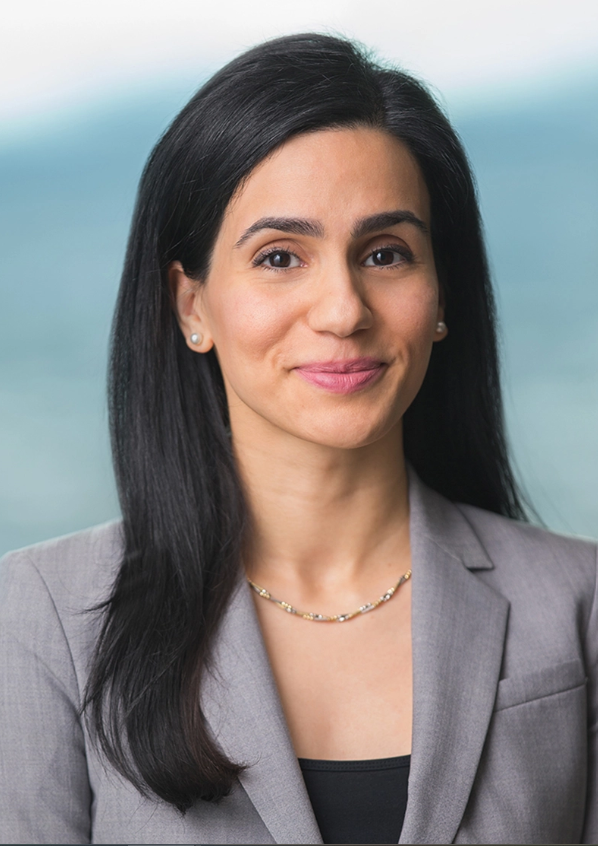 The American Bar Foundation (ABF) has elected Shayda Zaerpoor Le as a new Board Member, through a vote at the ABA Midyear Meeting in New Orleans on February 3, 2023. Le, who is a Partner at Barran Liebman LLP in Portland, Oregon, began her term in February 2023.
"We are delighted to welcome Shayda Zaerpoor Le to the ABF Board of Directors," said President Jimmy K. Goodman. "She has shown a strong commitment to serving the legal profession and her community, and her experience and insight will be extremely important to the ABF as we seek to engage more people with our unparalleled research."
In her role at Barran Liebman LLP, Le advises businesses and higher education institutions on a range of employment issues and litigation, including trade secrets, noncompete agreements, wrongful termination, discrimination,Title IX, and the Family Educational Rights and Privacy Act (FERPA). Named a "Rising Star" by Super Lawyers magazine since 2014 and awarded as one of the "Top 40 Young Lawyers" in 2017 by the American Bar Association's Young Lawyers Division, she has represented clients before Circuit and District Courts and through all stages of employment litigation.
Le is also extensively involved with the broader legal and extra-legal communities, particularly on issues of justice and equity. She serves on the American Bar Association Board of Governors, the Executive Committee of the ABA's Young Lawyers Division, and the YMCA of Columbia-Willamette's Board of Directors. She is a proud member of the Andisheh Center for Iranian cultural heritage and a Past President of its Board of Directors. Previously, she served as a Co-Chair of the Campaign for Equal Justice, the fundraising arm for Legal Aid Services of Oregon.
"I am very fortunate to have the opportunity to work alongside the dedicated ABF team," said Le. "I look forward to further advancing the Foundation's work in this new leadership role."
Read more about the ABF Board of Directors here.
###
About the American Bar Foundation 
The American Bar Foundation (ABF) is the world's leading research institute for the empirical and interdisciplinary study of law. The ABF seeks to expand knowledge and advance justice through innovative, interdisciplinary, and rigorous empirical research on law, legal processes, and legal institutions. To further this mission the ABF will produce timely, cutting-edge research of the highest quality to inform and guide the legal profession, the academy, and society in the United States and internationally. The ABF's primary funding is provided by the American Bar Endowment and the Fellows of The American Bar Foundation.