Fellows Events at the 2020 ABA Midyear Meeting in Austin, TX
RSVP by Friday, February 14th
ABF Fellows to Gather for Special Events During the ABA Annual Meeting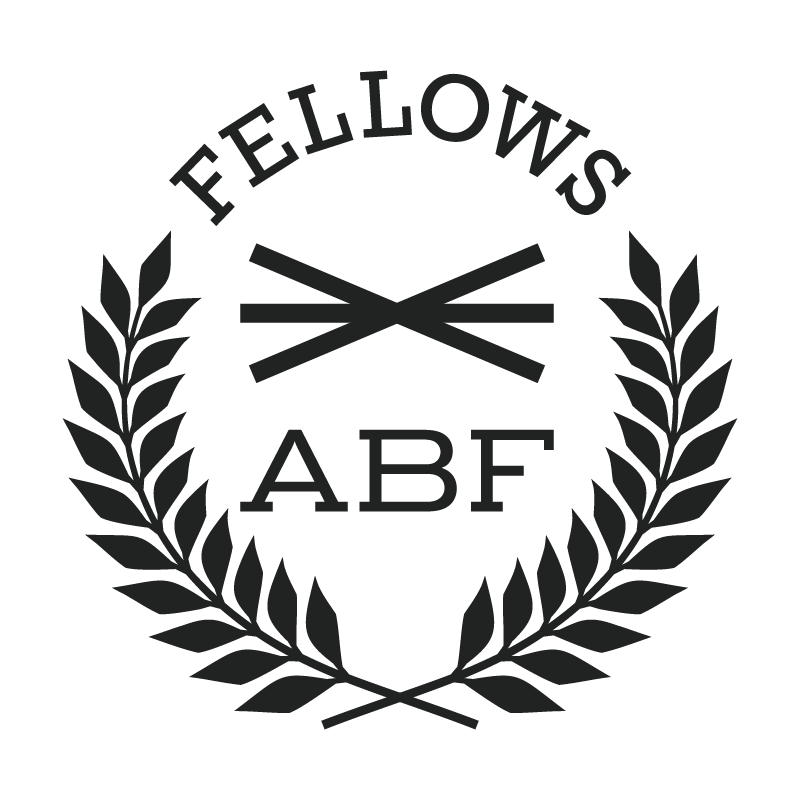 FELLOWS EVENT
In-Person (ABA Annual Meeting, Austin TX)
Registration prices can be found at the link above
A $30 registration fee is required and helps cover administrative costs associated with the Midyear Meeting.
ABF Fellows Registration Hours:
JW Marriott Hotel, 110 E. 2nd St, Austin, TX
Complimentary ribbons are available to Fellows who visit The Fellows registration desk near ABA registration.
Wednesday, February 12, 3:00 pm – 6:00 pm
Thursday, February 13, 7:30 am – 5:00 pm
Friday, February 14, 7:30 am – 5:00 pm
Saturday, February 15, 7:30 am – 5:00 pm
Friday, February 14
Fellows CLE Research Seminar (CLE Requested): "Speaking for the Dying: Life, Death and Law" (2:00 pm – 3:30 pm) 
JW Marriott Hotel : Lone Star Ballroom, Salon H
Seven in ten Americans over the age of 60 who require medical decisions in the final days of life lack capacity to make them. For many of us, the biggest life-and-death decisions—literally—of our lives or of those we love will be made by someone else.
The recent publication of Speaking for the Dying: Life-and-Death Decisions in Intensive Care by ABF research professor, Susan Shapiro, coincided with the passage of a new ABA resolution that reconsiders the role of lawyers in advance care planning. This research seminar marries these empirical and policy perspectives. Drawing on more than two years of observations in two intensive care units, Shapiro describes how decision makers for patients without capacity to speak for themselves actually make life-and-death decisions on their behalf and the limited role of advance directives in this process. In addition to describing the new ABA guidance for lawyers, the panel will also provide the perspective of an ethics consultant facing these wrenching decisions on the ground, day after day.
Moderated by:
Jo Ann Engelhardt, Managing Director and Senior Client Advisor, Bessemer Trust
Panelists:
Susan P. Shapiro – Research Professor, American Bar Foundation
Virginia A. Brown – Assistant Professor, Dell Medical School, The University of Texas at Austin
Charles P. Sabatino – Director, American Bar Association Commission on Law and Aging
Fellows Opening Reception (6:30 pm – 8:30 pm)
Bullock Texas State History Museum, 1800 Congress Ave. (Round-trip shuttle service provided from JW Marriott Hotel)
Join us for an evening filled with music, food and friends! Fellows will have access to the full Museum exhibits offering a view of continually unfolding story of Texas from the revolutionary years of the Republic to its rise to statehood and economic expansion into oil drilling and space exploration. Special exhibits highlight the Texas suffrage movement and home-grown musicians.
The Fellows gratefully recognize Gold Sponsor:


Saturday, February 15th
Fellows Tour: Austin's Musical History Tour (10:00 pm – 12:00 pm) 
Join us for a guided bus tour of Austin's musical heritage and what makes it the "Live Music Capital of the World." We'll visit key heritage neighborhoods and musical sites, starting at 6th Street, the epicenter of today's nightlife scene. Hear about Austin legends such as Willie Nelson, Janis Joplin, and Stevie Ray Vaughan. Round trip tour bus provided from the JW Marriott hotel.
64th Annual Fellows Awards Reception and Banquet (6:00 pm – 10:00 pm)
Etter-Harbin Alumni Center, The University of Texas at Austin
2110 San Jacinto Boulevard
2020 Awardees:
Outstanding Service Award: Jamie Gorelick, Esq.
Outstanding Scholar Award: Lauren B. Edelman
Outstanding State Chair Award: Hon. Elizabeth S. Strong and Kenneth G. Standard, Esq. (New York)
The Fellows gratefully recognize:



Sunday, February 16th
Fellows State Chair Workshop and Luncheon (11:00 am – 1:00 pm) 
This working lunch is a great opportunity for State Chairs (new and experienced) to interact with the Fellows staff and officers and learn more about the role of a State Chair.
Fellows Sing-along (9:00 pm – ??)
What better way to top off a long day meetings than with a relaxed evening of sing-along favorites?  Bring a friend and enjoy this lively Fellows tradition.  Not much of a singer? No problem! Join us for a nightcap and enjoy the entertainment.