Fellows Events at the 2022 ABA Annual Meeting in Chicago
RSVP by Friday, August 5th
ABF Fellows to Gather for Special Events During the ABA Annual Meeting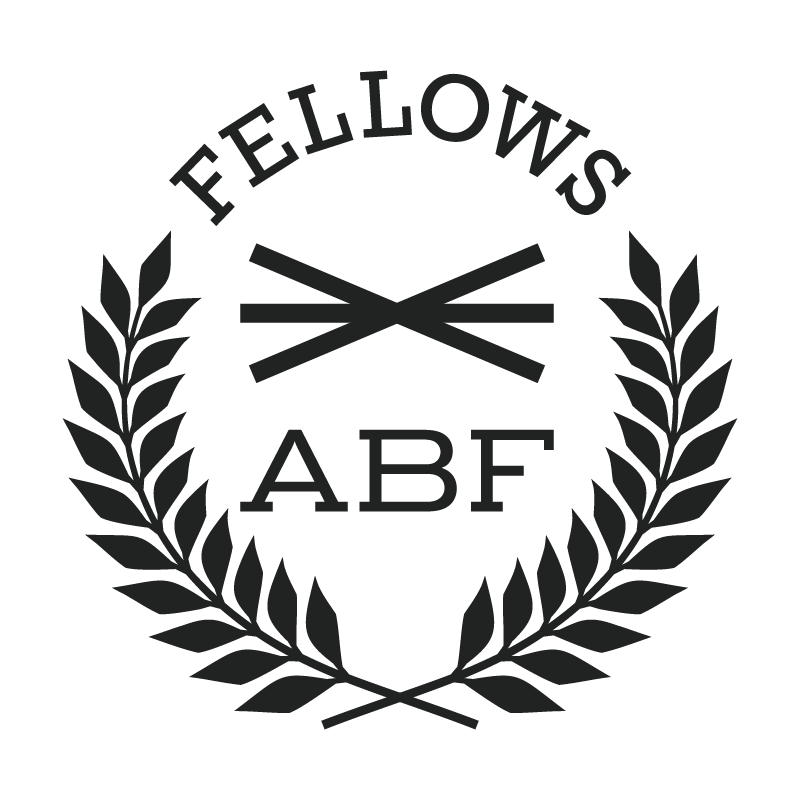 FELLOWS EVENT
In-Person (ABA Annual Meeting, Chicago, IL)
Registration prices can be found at the link above
ABF Fellows Registration Hours:
Hyatt Regency Hotel Chicago, 151 E. Wacker Dr.
Please stop by The Fellows registration desk to pick up your complimentary Fellows ribbons and visit the ABF booth to learn more about our many ongoing research projects.
Wednesday, August 3: 3:00 pm – 5:30 pm
Thursday, August 4: 7:30am – 5:30 pm
Friday, August 5: 7:30 am – 5:30 pm
Saturday, August 6: 7:00 am – 5:30 pm
Friday, August 5
Fellows CLE Program – "Reflecting on a Century of Juvenile Justice: The Past in the Present" (8:30 AM – 10:00 AM) 
Hyatt Regency Hotel Chicago, 151 E. Wacker Dr.
(CLE Requested. You must be registered for the ABA Annual Meeting to receive CLE credit)
At its founding in Chicago just over a century ago, the juvenile justice system became a revolutionary new idea embedded in a legal institution. It was premised on the idea that children are inherently different from adults and were entitled to state protection—rather than punishment—even when they ran afoul of the law. How have these ideals held up in theory and practice over the years? This session will consider the ways legal and social conceptions of childhood and youth have shaped the evolution of the juvenile justice system.
Moderated by:
Hon. Ernestine Gray (Ret.) — Orleans Parish Juvenile Court
Panelists:
Tera Agyepong — Research Professor, ABF & Associate Professor of Legal History and African American History, DePaul University
Prudence Beidler Carr — Director, American Bar Association's Center on Children and the Law
Michael Grossberg — Professor Emeritus of History, Indiana University
Fellows Opening Reception (6:30 PM – 8:30 PM)
American Writers Museum, 180 N. Michigan Ave, Fl 2
Located just around the corner from the headquarters hotel, the American Writers Museum is the only museum devoted to American writers and their works. The Fellows invite you to mingle with friends, enjoy refreshments, and explore the interactive exhibits, including a special gallery dedicated to Chicago writers.
The Fellows gratefully recognize Opening Reception Gold Sponsor:


Saturday, August 6
Fellows Annual Business Breakfast (7:30 AM – 9:30 AM)
Hyatt Regency Hotel Chicago, 151 E. Wacker Dr
Join us for keynote remarks entitled "The Courts and the Democratic Process" from Aziz Z. Huq, Frank & Bernice J. Greenberg Professor of Law at the University of Chicago. Professor Huq will discuss his new book, "The Collapse of Constitutional Remedies," as well as his experience serving as a Law Clerk for the late U.S. Supreme Court Justice Ruth Bader Ginsburg. During this meeting, we'll also recap the ABF highlights over the past year, recognize the State and International Fellows Chairs completing their terms, as well as departing ABF Executive Director Ajay Mehrotra.
Sunday, August 7
Fellows Sing-along (9:00 PM – ??)
Hyatt Regency Hotel Chicago, 151 E. Wacker Dr
What better way to top off a long day of meetings than with a relaxed evening of sing-along favorites? Bring some friends and enjoy! Not much of a singer? No problem! Join us for a nightcap and enjoy the entertainment.