Speaker Series: Jodi Short
Law, University of California Hastings College of Law
Coupling and Coupling Compromises in Supplier Factories' Responses to Worker Activism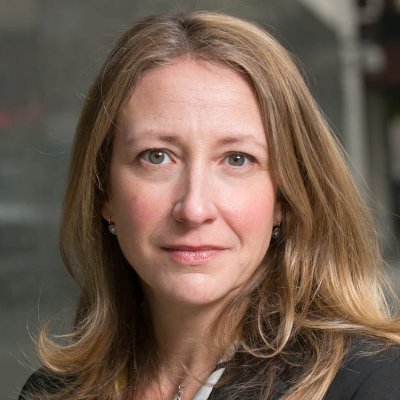 In-Person (ABF Offices, 750 N Lake Shore Drive, 4th Floor Chicago, IL)
In collaboration with Yanhua Bird, Boston University Questrom School of Business, and Michael W. Toffel, Harvard Business School 
Activist pressure has prompted many companies to adopt formal corporate social responsibility (CSR) policies, but can activists induce companies to effectively implement these policies by keeping up the pressure after policy adoption?
Drawing on and extending the private politics and (de)coupling literatures, we theorize that ongoing activism in the institutional environment can prompt tighter coupling of companies' CSR policies and practices, but that it also can lead companies to engage in "coupling compromises"—improving their practices and more tightly coupling them with CSR policies in the domain contested by activists but loosening the coupling of policy and practice in other CSR domains. We test our theory by investigating how global supply chain factories that have adopted CSR policies on working conditions respond to local episodes of worker activism.
Analyzing 3,495 audits of 2,352 factories in 114 Chinese cities from 2012 to 2015, we find that worker activism contesting wages-and-benefits issues pushes factories to improve their wages-and-benefits practices and couple them more tightly with CSR policies, but these factories concurrently loosen the coupling of policy and practice in the area of occupational health and safety—such coupling compromises are not observed in the area of labor exploitation. Both effects are stronger in factories with organizational structures that foreground the salience of wages-and-benefits issues and mitigate the net cost of changing organizational practices. These findings make significant contributions to the literatures on private politics, (de)coupling, and global supply chain labor practices.
_____________________________________________________________________________________
Jodi Short is the Associate Dean for Research and the Honorable Roger J. Traynor Professor of Law at UC Hastings College of the Law. She graduated from Duke University, BA cum laude (1992); Georgetown Law, JD magna cum laude (1995); and UC Berkeley, Ph.D. in Sociology (2008). She has taught at Georgetown Law and was a Senior Policy Scholar at the Georgetown Center for Business and Public Policy, at the McDonough School of Business. Her research is on the regulation of business, in particular, the intersection of public and private regulatory regimes and the theory and practice of regulatory reform.
Her prior work has examined the effects of corporate internal compliance auditing on regulatory performance, theoretical justifications for and critiques of public regulation, and tensions in the U.S. administrative state between cooperation and coercion, expertise and politics, and public and private interests. Current research projects investigate private efforts to enforce labor standards in global supply chains through codes of conduct and social auditing, critique red-tape reduction reforms that rely on the fallacy of regulation counting, and call for a more robust theory of the state in legal scholarship on regulation.