Speaker Series: James Thuo Gathii
Law, Loyola University Chicago
The World Bank's Anti-Racism Agenda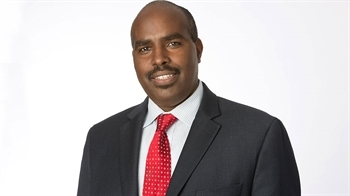 In-Person (ABF Offices, 750 N Lake Shore Drive, 4th Floor Chicago, IL)
Following the murder of George Floyd, the World Bank established an Anti-Racism Task Force that divided the Bank's work into two phases. Phase one, involves workplace issues including raising awareness, strengthening knowledge, mitigating instances of racism and racial discrimination. Phase 2 issues will look at the World Bank's development work and its community engagements. This lecture will focus on the early indications of how the World Bank is addressing issues of race in its development work. My primary claim is that, so far it seems the World Bank is moving towards a path of institutionalizing a pretty-thin understanding of racial discrimination in its development work. This minimalist race agenda does not include the World Bank facing its role in justifying its lending to the racist South African government during apartheid in open defiance of international law and of the United Nations. This lecture will make the case that the World Bank needs to face up to its racist legacy upfront as well as to explicitly disavow the techniques its lawyers and leaders deployed to defend the World Bank's continued lending to apartheid South Africa. Ultimately my claim then is that by looking back to see how the World Bank has in the past addressed issues relating to race, we can also better trace the footprints of racism embedded in rules and institutions of the post second world war order and therefore define how to better address this legacy.
_____________________________________________________________________________________
James T. Gathii has served as a professor of law and the Wing-Tat Lee Chair in International Law at Loyola University Chicago School of Law since July 2012.  He is a graduate of the University of Nairobi, Kenya, and Harvard Law School. He sits on the board of editors of the American Journal of International Law, the Journal of African Law and the Journal of International Trade Law and Policy, among others. His research and teaching interests are in Public International Law, International Trade Law, Third World Approaches to International Law, (TWAIL), African Constitutionalism and Human Rights. Professor Gathii is an Independent Expert of the Working Group on Extractive Industries, Environment, and Human Rights Violations in Africa formed by the African Commission on Human and Peoples' Rights. He is also an expert member of the Working Group on Agricultural Land Investment Contracts of the International Institute for the Unification of Private Law (UNIDRIOT). He has sat as an arbitrator in two international commercial arbitrations hosted by the Permanent Court of Arbitration in the Hague. He is a founding member of the Third World Approaches to International Law, (TWAIL), network. He is an elected member of the International Academy of International Law. He has consulted for the Office of the United Nations High Commissioner for Human Rights, (OHCHR), and the Economic Commission for Africa, (ECA), among others. Professor Gathii is widely published in the areas of Public International Law, International Trade Law, International Human Rights and speaks extensively on these topics both in the United States and abroad. His books include African Regional Trade Agreements as Legal Regimes (Cambridge University Press, 2011, Paperback 2013); War, Commerce and International Law (Oxford University Press, 2010); and The Contested Empowerment of Kenya's Judiciary, 2010-2015: A Historical Institutional Analysis, (Sheria Publishing House, 2016). In addition to his books, Professor Gathii has authored over 80 articles and numerous book chapters.