Speaker Series: Michael Ralph
Afro-American Studies, Howard University
"Commercial Affinity": Intimacy, violence, and capital accumulation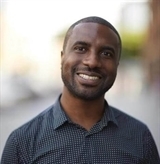 Hybrid: Virtual/In-Person (ABF Offices, 750 N Lake Shore Drive, 4th Floor Chicago, IL)
The resurgence of interest in the role chattel slavery has played in US capital growth has been marked by an abiding emphasis on the Cotton Kingdom. Highlighting the 19th century sector that arguably generated more wealth than any other—with enduring implications for governance and the management of difference—scholars have trained their emphasis on the Mississippi River Valley. One implication of this approach is that scholars have focused on the role between coercion and productivity, generally arguing for a direct correlation. It is worth noting that the same period that witnessed tremendous brutality in the service of greater productivity in the US Cotton Kingdom witnessed unprecedented mobility and enhanced working conditions for enslaved workers in other industries, namely those operating in hazardous enterprises, artisanal professions, and those working as bureaucrats. Violence constituted these dynamics, especially the structural violence and intimate partner violence that social scientists tend to associate with freedom in capitalist societies and not merely the naked force they tend to associate with chattel slavery. In what follows, I examine the distinct forms of intimacy and partnership that emerged during this period alongside economic transformations that changed how enslaved people experienced affinity and gained expertise, besides shaping how they were used as capital. I use the term "commercial affinity" to explain how violence and social mobility became intertwined in unprecedented ways during the last few decades of legalized slavery.
To register, contact Sophie Kofman at skofman@abfn.org. 
Michael Ralph is a Professor and Chair of the Department of Afro-American Studies at Howard Univeristy. Dr. Ralph's research integrates political science, economics, history, and medical anthropology through an explicit focus on debt, slavery, insurance, forensics, and incarceration. He is currently at work on two books that center on slavery, insurance, and incarceration.