Speaker Series: Eva Rosen
Sociology, Georgetown University
More information coming soon!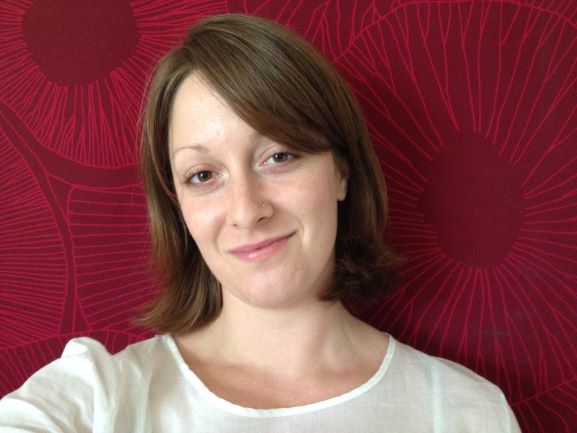 Hybrid: Virtual/In-Person (ABF Offices, 750 N Lake Shore Drive, 4th Floor Chicago, IL)
To register, contact Sophie Kofman at skofman@abfn.org. 
Eva Rosen is an Associate Professor at Georgetown University's McCourt School of Public Policy, and Faculty Affiliate in the Department of Sociology. Her research is focused on social inequality in the urban context. In particular, she studies the intersection between poverty and American housing policy. Rosen was on research leave during the academic year 2022-2023 as a Visiting Fellow at the Russell Sage Foundation.
Rosen received her doctorate in Sociology and Social Policy from Harvard University. In 2018, she was named one of APPAM's outstanding early career scholars and received their 40 for 40 Fellowship. Rosen is a member of the Scholar Strategy Network. She has published papers in academic journals including the American Sociological Review, City & Community, The Journal of Contemporary Ethnography, and The Annual Review of Law and Social Science. Rosen's work has been funded by: The National Science Foundation, The Department of Housing and Urban Development (HUD), The Joint Center for Housing Studies, The Furman Center, The Meyer Foundation, and The Harvard Multidisciplinary Program in Inequality and Social Policy, among others.
Rosen's recent book, The Voucher Promise: "Section 8" Housing and the Fate of an American Neighborhood (Princeton University Press, 2020), is the winner of the Inequality, Poverty, and Mobility Outstanding Book Award from the ASA and the Paul Davidoff Award from the ACSP. The book examines the Housing Choice Voucher Program, colloquially known as "Section 8," and how it shapes the lives of families living in a Baltimore neighborhood called Park Heights. Eva Rosen tells stories about the daily lives of homeowners, voucher holders, renters who receive no housing assistance, and the landlords who provide housing. 
Her new edited volume, with Brian McCabe, called The Sociology of Housing: How Homes Shape Our Social Lives, will be released in fall 2023 with Chicago University Press. With this volume, the editors and contributors solidify the importance of housing studies within the discipline of sociology by tackling topics like racial segregation, housing instability, the supply of affordable housing, and the process of eviction.
Current work examines low-income housing and the role that landlords play in four urban housing markets. Another ongoing project maps eviction trends in the District of Columbia with sociology professor Brian McCabe.