Speaker Series: Fernanda Pirie
Anthropology and Law, University of Oxford
The Rule of Law: A Long and Varied History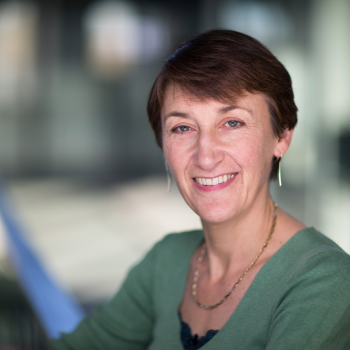 In-Person (ABF Offices, 750 N Lake Shore Drive, 4th Floor Chicago, IL)
How do laws come to constrain the exercise of power? The rule of law is a contemporary ideal, much discussed in the context of democracy, social justice, and human rights. But historically laws have been used to constrain arbitrary power in many different contexts and within many different political regimes. A question rarely addressed is how laws ever came to do this in the first place. What is it about sets of rules, mere words, that they can act as a constraint on political power, and who ever thought that they might?
In this presentation, I argue that the core idea of the rule of law has ancient roots, almost as ancient as law, itself. But the idea arose in different ways in very different contexts, as did laws, themselves. Comparing some of the earliest examples – from Mesopotamia, Rome, and the Islamic world – reveals that centuries ago religious lawmakers and citizens' assemblies established laws that could, at least in principle, have been used to hold political leaders to account. So, too, did powerful rulers, themselves. Yet others, notably in China, made concerted and ultimately successful efforts to avoid even the idea of the rule of law. This history speaks to very contemporary concerns about the legal ideals we pursue in the modern world.
_____________________________________________________________________________________
An anthropologist specializing in Tibetan societies, Fernanda Pirie uses both ethnographic and historical methods to study and compare legal practices and texts. She has argued for a new anthropology of law, which engages both with legal theory and legal history: The Anthropology of Law (OUP, 2013). This builds on themes and debates developed in the Oxford Legalism project, which brought together scholars from anthropology, history, and other disciplines to compare wide-ranging empirical examples (Legalism, OUP, 4 vols).