Speaker Series: Kennette Benedict
Bulletin of the Atomic Scientists
Nuclear Weapons and the War in Ukraine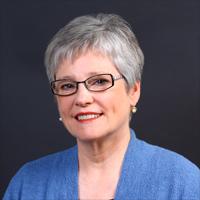 In-Person (ABF Offices, 750 N Lake Shore Drive, 4th Floor Chicago, IL)
Vladimir Putin's veiled threat to use nuclear weapons in the war in Ukraine has brought renewed public attention to their possible use in war-fighting. Russia and the United States together possess nearly 12,000 nuclear weapons—almost 90% of all nuclear weapons in the world—and rely on the military doctrine of nuclear deterrence to manage their relations with adversaries.  As such, Russia is counting on its nuclear retaliatory capacity to inhibit U.S. and NATO response to aggression in Ukraine; any direct action to defend Ukraine would risk escalation of the current conventional conflict to a nuclear war.  The seminar will provide background about current doctrine and thinking about nuclear weapons, review the possible effects of using them in conflicts, and point to the limitations of governing nuclear weapons and war through nuclear deterrence, upholding norms of non-use, international law, and treaties.
_____________________________________________________________________________________
Kennette Benedict is a lecturer at the Harris School of Public Policy at the University of Chicago and senior advisor to the Bulletin of the Atomic Scientists. From 2005-2015, she served as executive director and publisher of the Bulletin, the leading scholarly magazine about threats to humanity from nuclear weapons, climate change, and emerging technologies, and known for its Doomsday Clock. She publishes articles and gives media interviews about nuclear weapons and disarmament, nuclear power, and global governance.
From 1991-2005, Benedict was the director of International Peace and Security at the John D. and Catherine T. MacArthur Foundation, overseeing grant making on a broad international security agenda. She also directed a grant-making initiative in Russia from 1992-2001 and an initiative on science, technology and security from 2000-2005.
Previously she taught at the University of Illinois at Urbana-Champaign, and at Rutgers University, New Brunswick. She received her BA from Oberlin College and her PhD in political science from Stanford University.
She serves as an advisor to International Student Youth Pugwash and New America Foundation. She is a member of the Council on Foreign Relations and the Chicago Council on Global Affairs.