Speaker Series: Kathryn Takabvirwa
Anthropology and Social Sciences, University of Chicago
"Admission of Guilt": Roadblocks and Policing in Contemporary Zimbabwe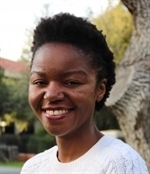 Hybrid: Virtual/In-Person (ABF Offices, 750 N Lake Shore Drive, 4th Floor Chicago, IL)
My talk examines policing in Zimbabwe, with particular focus on encounters between police officers and people they pull over along the country's roads. It centers on a five-year period during which Zimbabwean police mounted semi-permanent official roadblocks on roads throughout the country, such that to be on the road was to be stopped and inspected, repeatedly, by the police. Through a close examination of experiences at these roadblocks, I ask how people's conceptions of themselves are reconfigured by intensive policing.
To register, contact Sophie Kofman at skofman@abfn.org. 
_____________________________________________________________________________________
Kathryn Takabvirwa is a social and cultural anthropologist. Her research centers on policing, citizenship, migration and mobility, governance, and the state in Southern Africa. She is interested in the ways people reconcile themselves to the idea of the state and of citizenship in light of histories of state violence. She is currently working on a book manuscript on police roadblocks in Zimbabwe. The ethnography presents a close examination of encounters between the police and those they stopped along Zimbabwe's roads between 2012 and 2017, the period during which official police roadblocks proliferated throughout the country. Tentatively titled How to Ask for a Bribe, the book also explores experiences of commuting, as well as the policing of street vendors.
She is also interested in the politics of representation, and in the role of African fiction in interrogating and generating Africanist theories of power, intimacy, and citizenship. This summer, she will begin preliminary fieldwork on her second project, on marriage and mobility in contemporary Southern Africa.
Takabvirwa has also written on xenophobic violence in South Africa, following research on local governance and migration with scholars at the African Center for Migration and Society, in Johannesburg.