Speaker Series: Natasha Iskander
Urban Planning and Public Service, NYU Wagner
How the Politics of Skill Become Law: The Kafala System and Migrant Workers in 21st Century Qatar and Beyond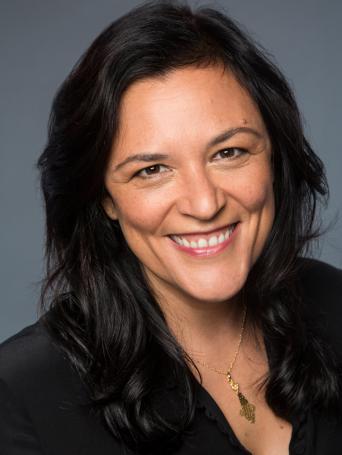 In-Person (ABF Offices, 750 N Lake Shore Drive, 4th Floor Chicago, IL)
Skill—specifically the distinction between the "skilled" and "unskilled"—is generally defined as a measure of ability and training, but this paper uses a study of Qatar's booming construction industry in the lead-up to the 2022 World Cup to show that skill distinctions are political constructs used to limit freedom, narrow political rights, and even deny access to imagination and desire. The employment of the migrant workers who have built the World Cup infrastructure has been regulated by the kafala system, a legal system that codified practices of bonded labor. This paper looks at the history of the kafala system over the past two centuries to trace how the political language of skill has been incorporated in Qatar's legal system. Qatar is often represented as a place outside history, a lost stretch of desert that joined the modern world only after the discovery of oil and gas in the mid-twentieth century. This paper challenges this representation, and shows that the contemporary kafala system, along with ongoing efforts to reform it, was forged through the political definitions of skill that traveled along dynamics of global economic exchange and political interconnection. More recent international advocacy efforts in defense of migrant workers, which led to an overhaul of the kafala system between 2016 and 2020, in fact only reproduced the tiered definitions of personhood and freedom associated with different categories of skill that had long been built into Qatar's legal structure.
_____________________________________________________________________________________
Natasha N. Iskander, Associate Professor of Urban Planning and Public Service, conducts research on the relationship between migration and economic development. She looks at the ways that immigration and the movement of people across borders can provide the basis for the creation of new knowledge and of new pathways for political change.  She has published widely on these questions, looking specifically at immigration, skill, economic development, and worker rights, with more than 30 articles and book chapters on these topics.  Her first book, Creative State: Forty Years of Migration and Development Policy in Morocco and Mexico (Cornell University Press, ILR imprint, 2010), looked at the ways that migrant workers transformed the economic development policies of their countries of origin. Her forthcoming book, Does Skill Make Us Human?: Migrant Workers in 21st Century Qatar and Beyond (Princeton University Press, 2021), examines the use of skill categories to define political personhood, in ways that have become increasingly salient with the hardening borders and the pressures of climate change. 
Dr. Iskander's research has been supported by grants from the National Science Foundation, the Alfred P. Sloan Foundation, the MacArthur Foundation, the Social Science Research Council, the Qatar National Research Foundation, and others. She has held positions as a fellow-in-residence at the Zolberg Institute for Migration and Mobility at the New School for Social Research, at the Center for Advanced Studies of the Behavioral Sciences at Stanford University, and at the Global Research Institute at University of North Carolina-Chapel Hill.